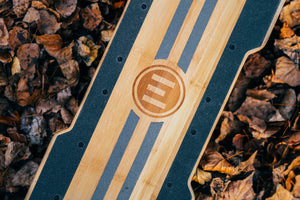 Low Stock - Pre-order now to ensure deliver before Christmas
We've received an incredible and overwhelming response of Pre-orders from you, our new and existing riders, during the present "sold out" shortage of items at our Cape Town store. The feedback has truly exceeded all our expectations.
For those that have pre-ordered boards and goods, we & I cannot thank you enough. 
Given the current rate of pre-order sales, whilst paying close attention to the worldwide situation and its corresponding shipping challenges we have faced consistently in the past 18 months, if you've planned to purchased a board for or before Christmas, we would suggest pre-ordering you desired ride in the interim(with delivery in November) to secure any further delays as a result of it being sold out before then. 
We're doing our best to ensure arrival of more boards and goods before that time. But, timelines and shipping challenges are more arduous and harder to predict running into the coming festive season. 
If you have any questions. We're always here.
Thank you endlessly for your ongoing support, 
Rowan
Mail: hello@evolveskateboardssa.com
Mobile: 082 041 9066
---