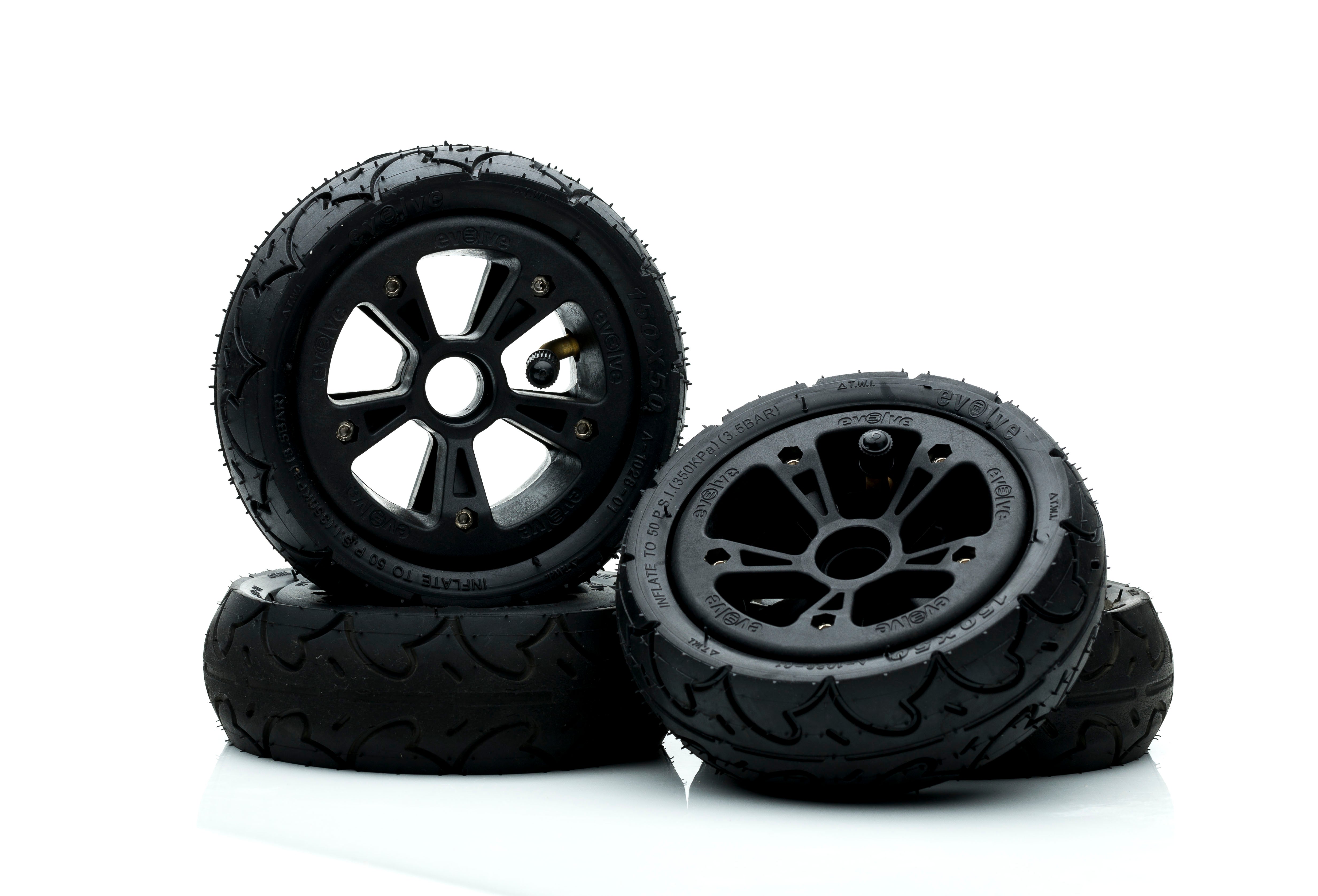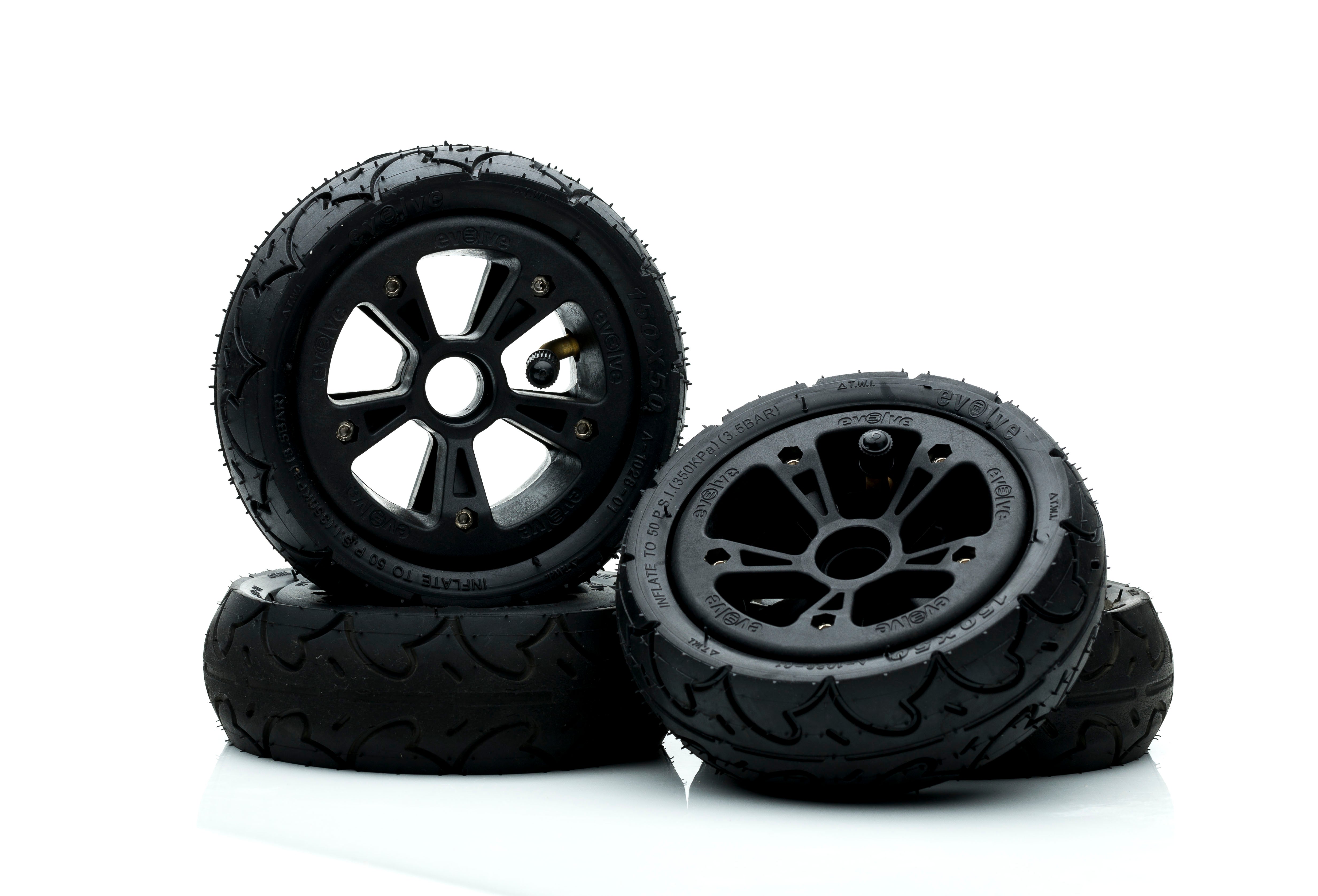 All Terrain Conversion Kit
Tired of the beaten path? Then blaze your own with an Evolve AT setup!
In mere minutes you can swap to the AT kit, and charge on where the road ends! You will see footpaths as purely optional, gravel tracks will become rally stages, and that group of grassy hills will morph into a never-ending set of rolling surf breaks! 
Compatible ONLY with GT/X & GTR Series boards.
Includes: 4x complete Evolve Pneumatic 7" Tyres (black all terrain tyres, inner tubes & matte black hubs), 2x 66T Drive Gears, 2x 66T Drive Belts, 2x Belt Covers & 1x Complete set of Precision Ceramic Bearings.
FREE SHIPPING
For new board orders within SA. Standard fees apply for other orders.
14 DAY RETURNS
Try it out and if you don't love it return it in as new condition. * See store policies.
12 MONTH WARRANTY
Largest network of global support centres in e-skate.
SECURE PAYMENTS
Mastercard, Visa, Payflex, Coinbase, Yoco
TOP RATED SUPPORT
Team of SA based technicians and support staff dedicated to keeping you on the road.