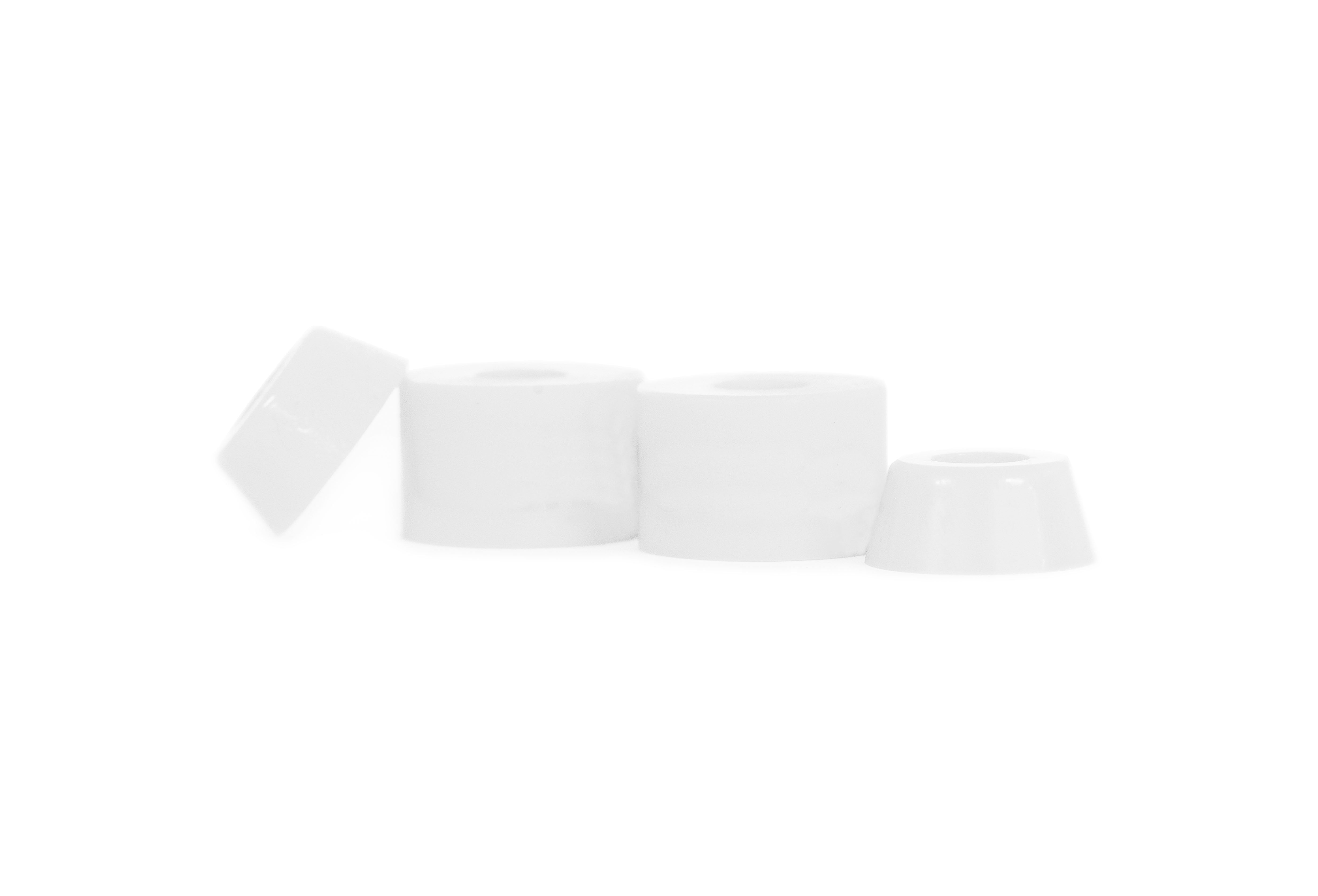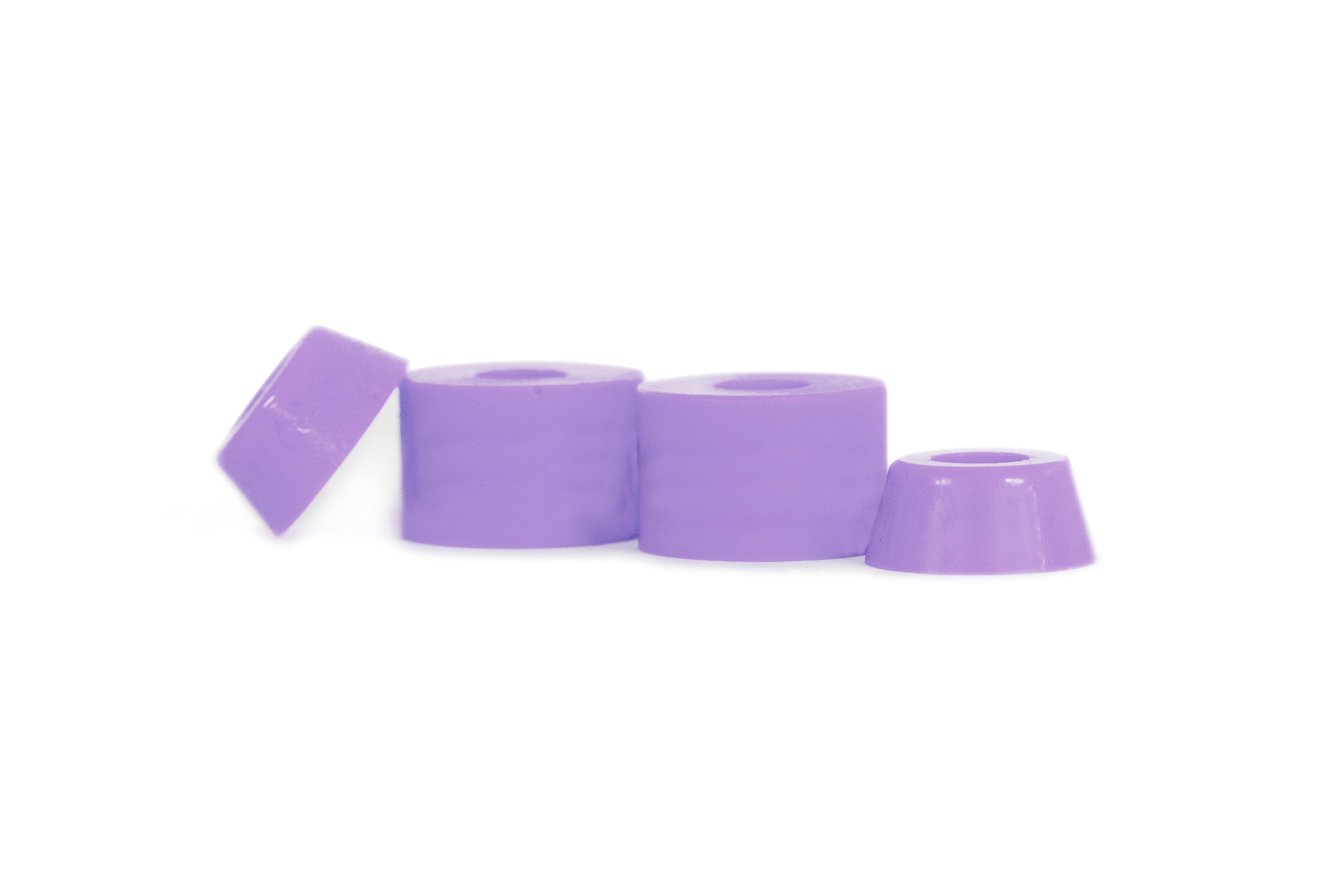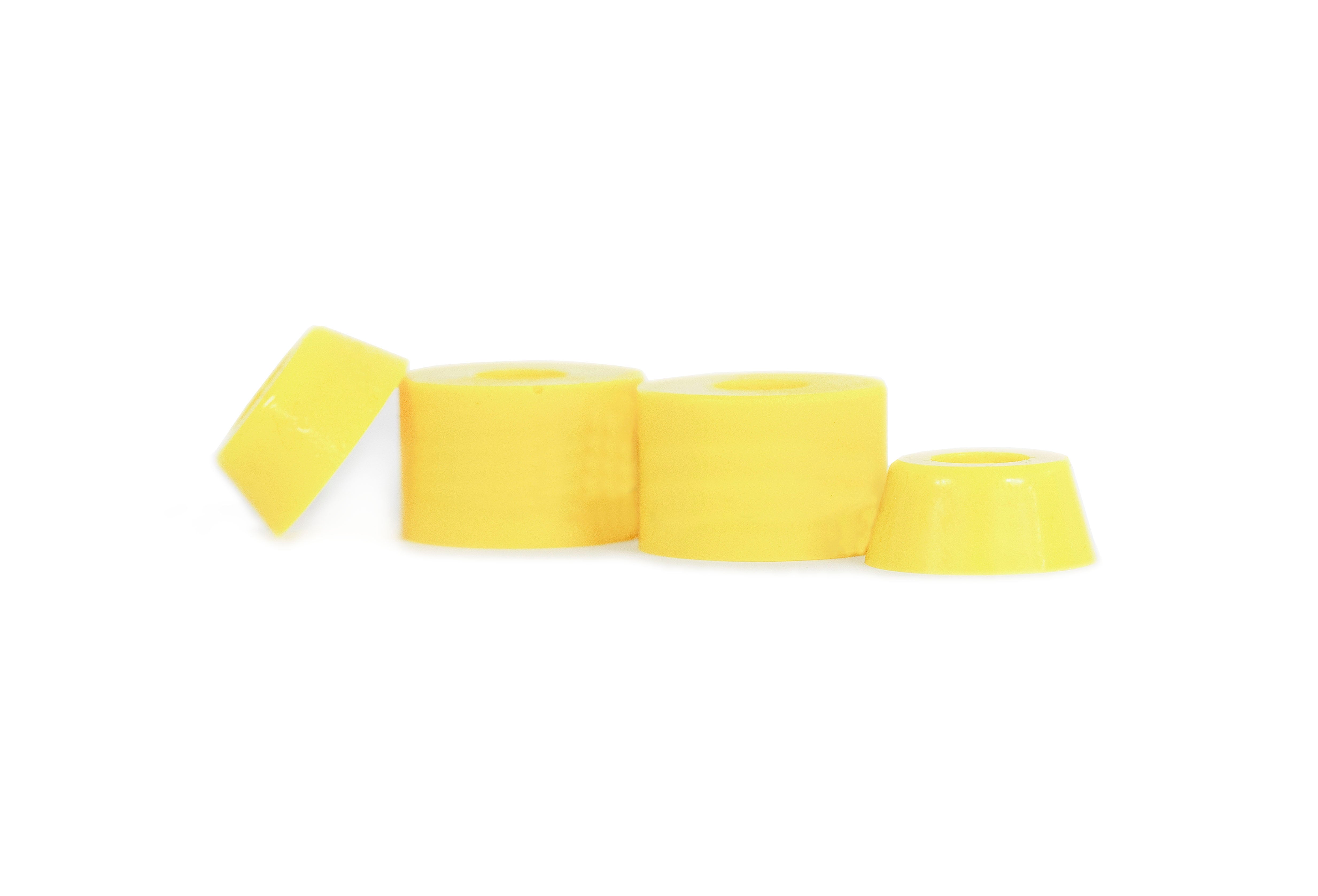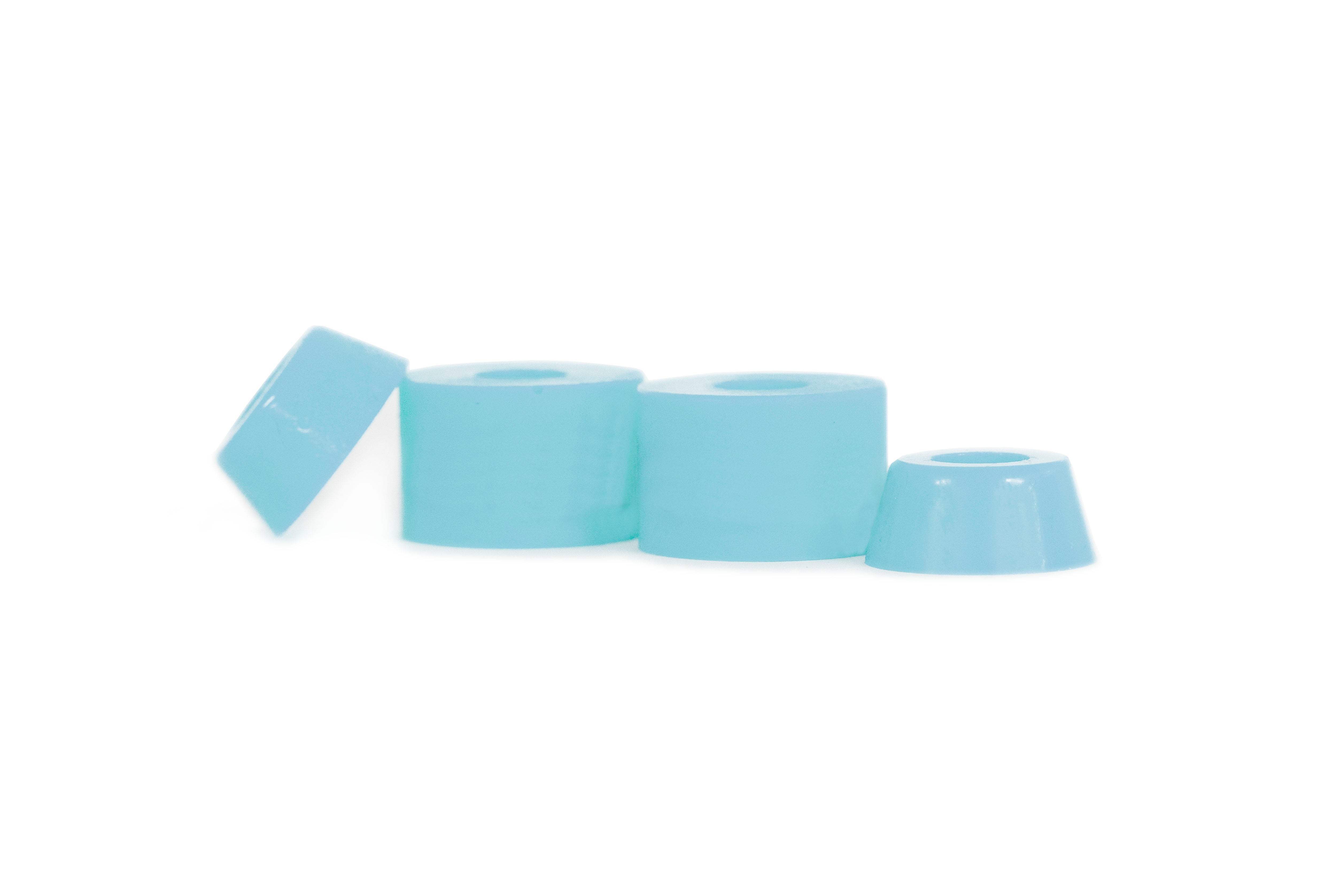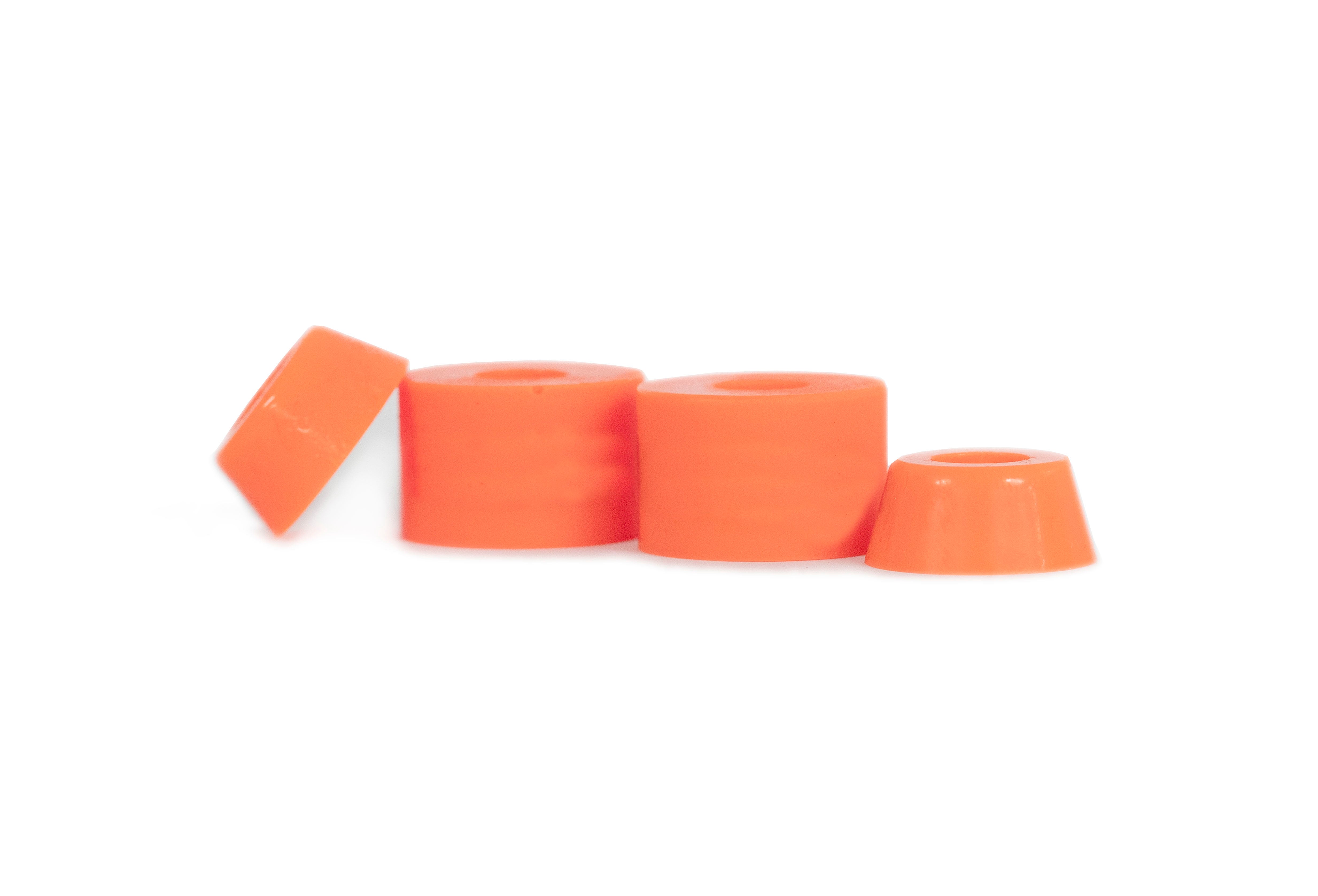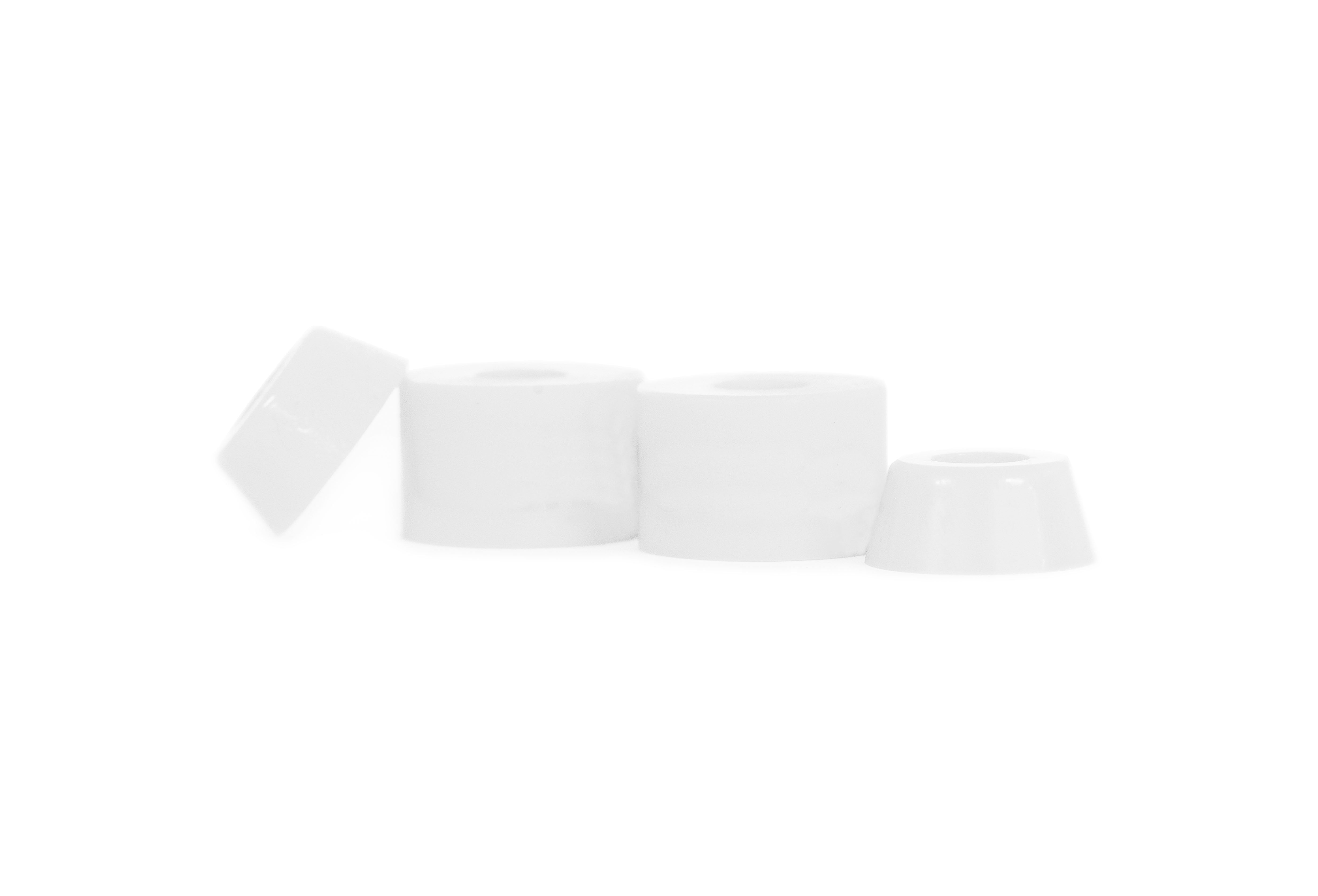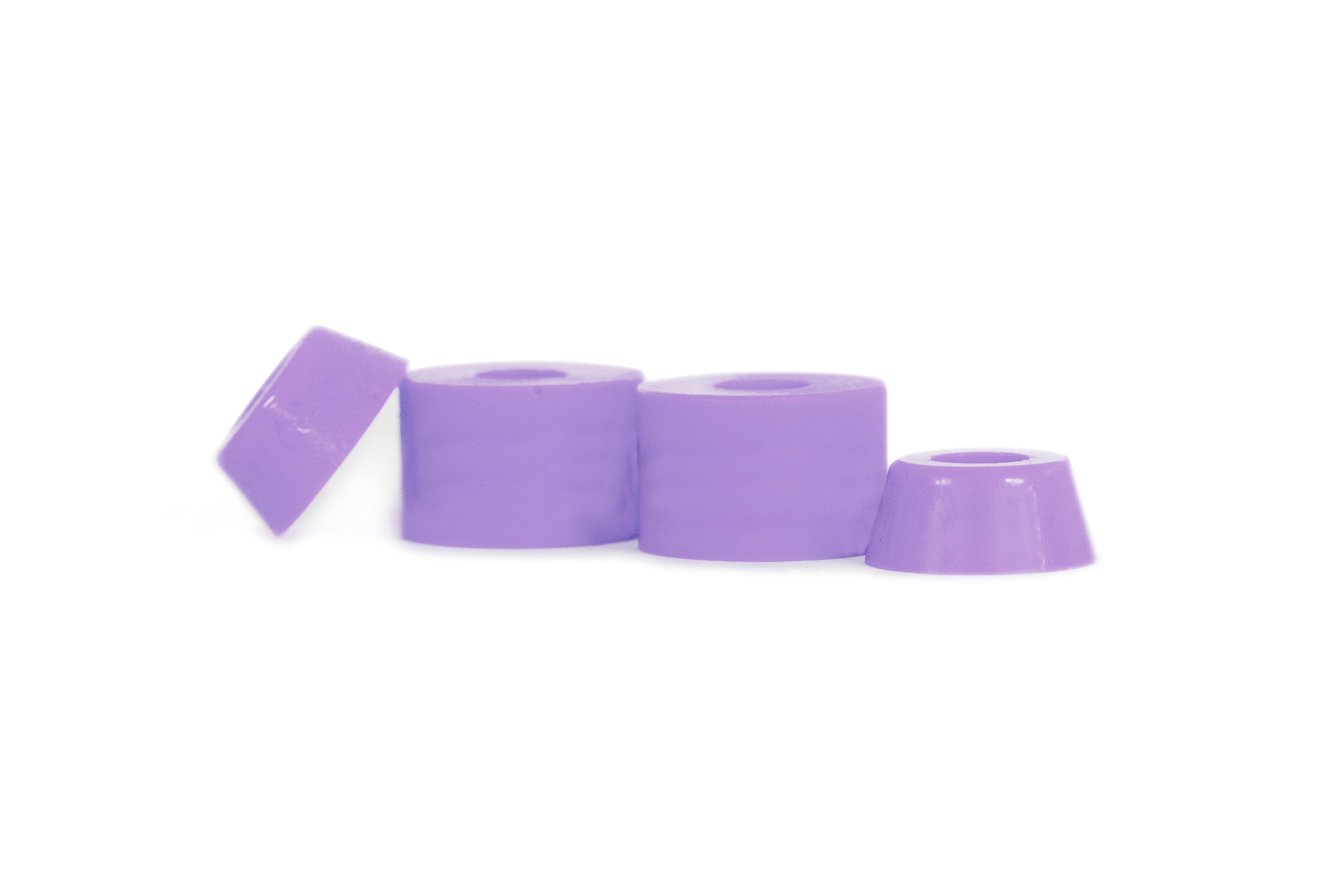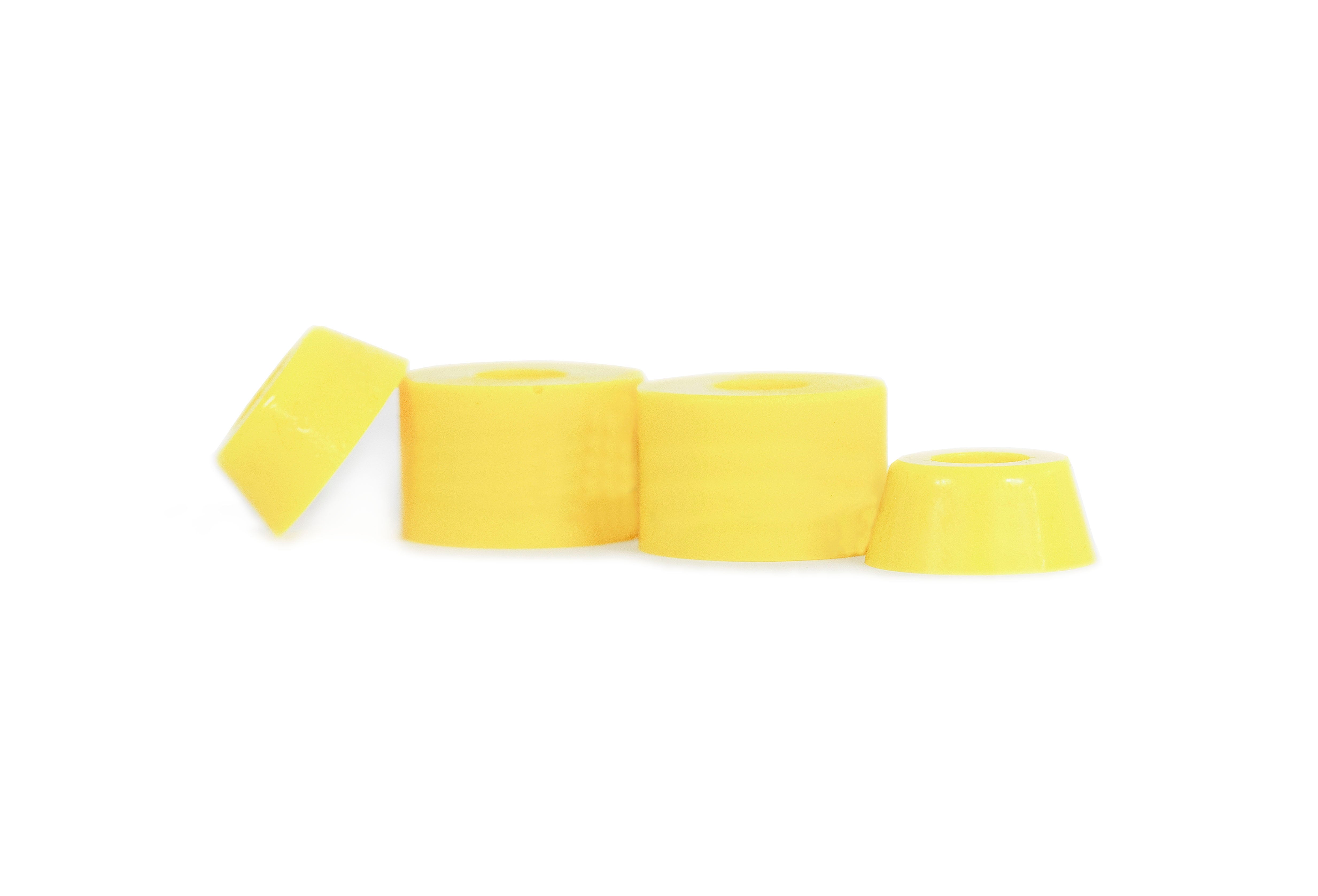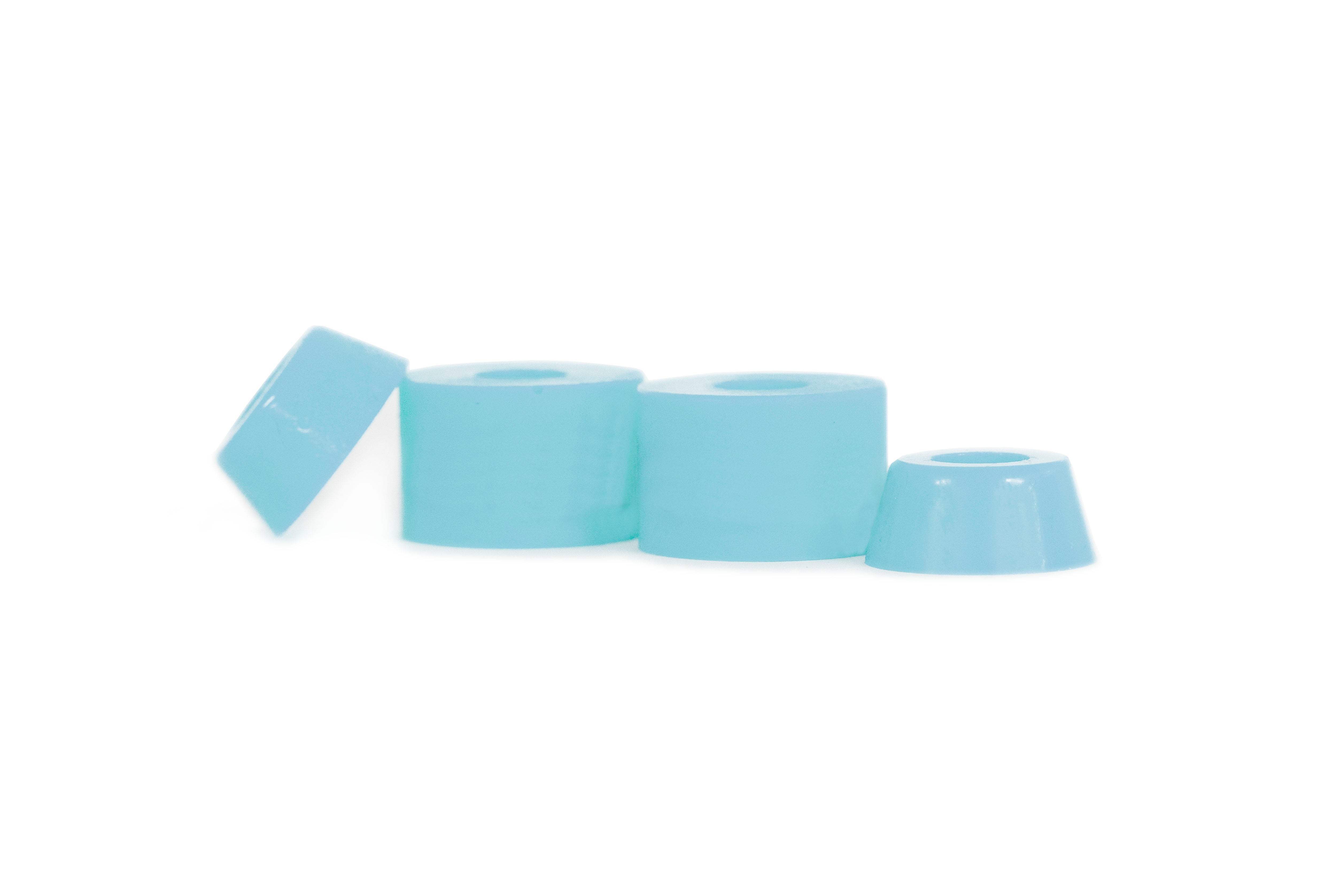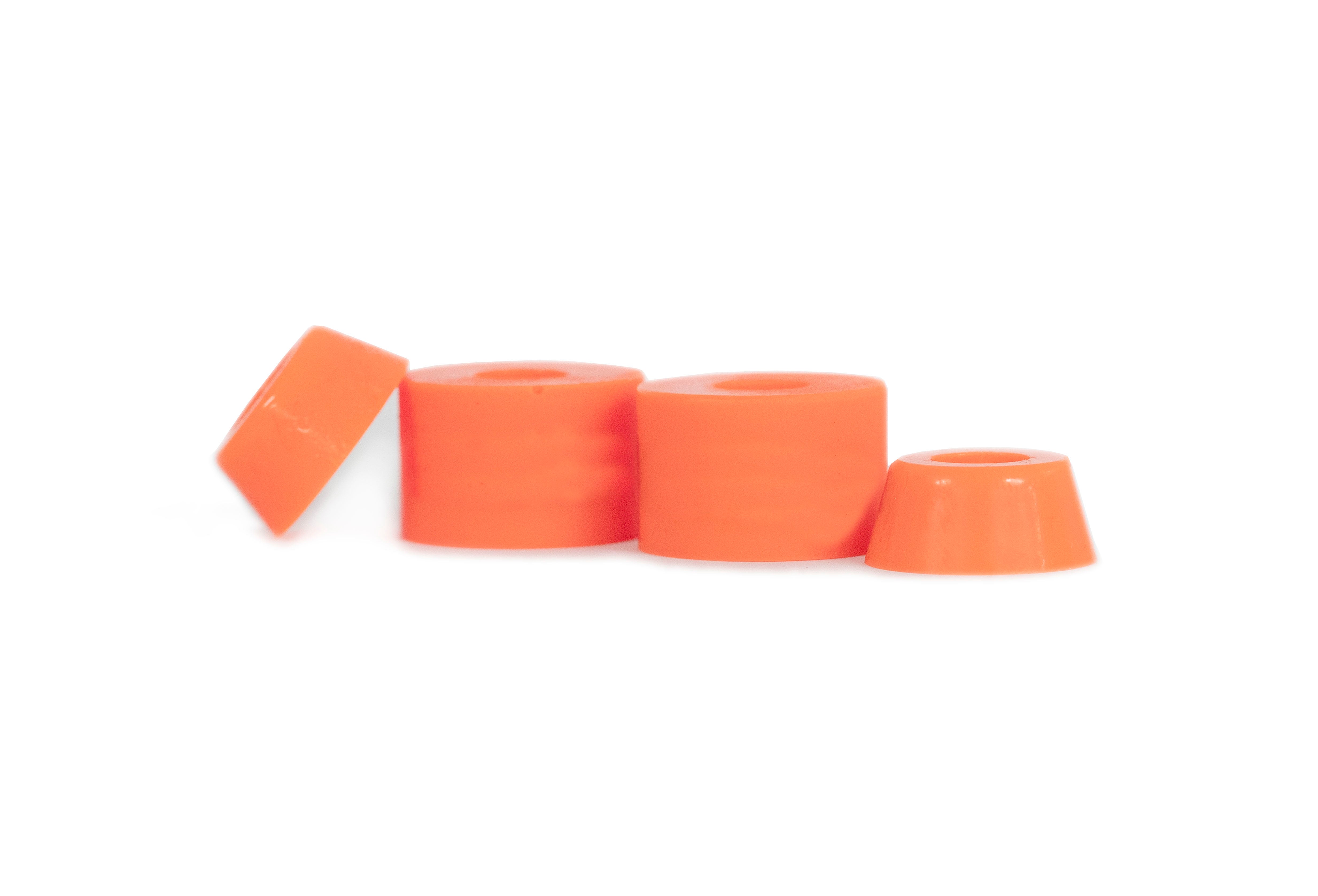 Evolve Performance Bushings
Performance bushings allow for different options in the way the board will turn and carve, whether you are looking for a super carvy feeling at slower speeds or maximum stability for top-end speed, these bushings are ideal for those wanting to dial in their perfect ride or just to get the look you desire!
Made in the USA from the highest quality urethane formula, there are 5 different harnesses ranging from 87a to 98a.

Each Purchase contains an entire set of bushings and Pivot Cups for your Evolve Board.
White 87a (Ultra Soft)
Purple 90a (Super Soft)
Yellow 92a (Soft)
Blue 95a (Medium)
Orange 98a (Hard)
FREE SHIPPING
For new board orders within SA. Standard fees apply for other orders.
14 DAY RETURNS
Try it out and if you don't love it return it in as new condition. * See store policies.
12 MONTH WARRANTY
Largest network of global support centres in e-skate.
SECURE PAYMENTS
Mastercard, Visa, Payflex, Coinbase, Yoco
TOP RATED SUPPORT
Team of SA based technicians and support staff dedicated to keeping you on the road.