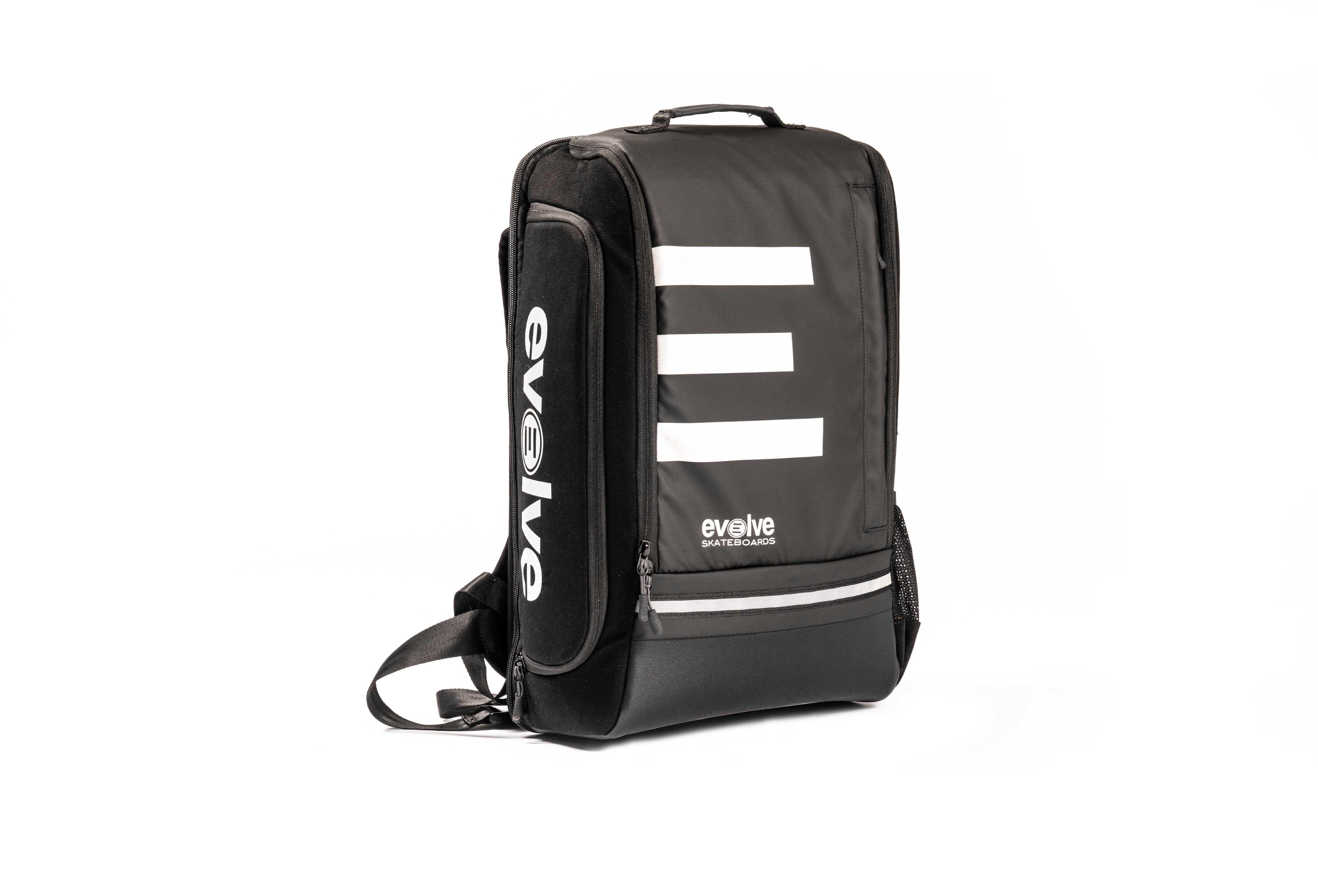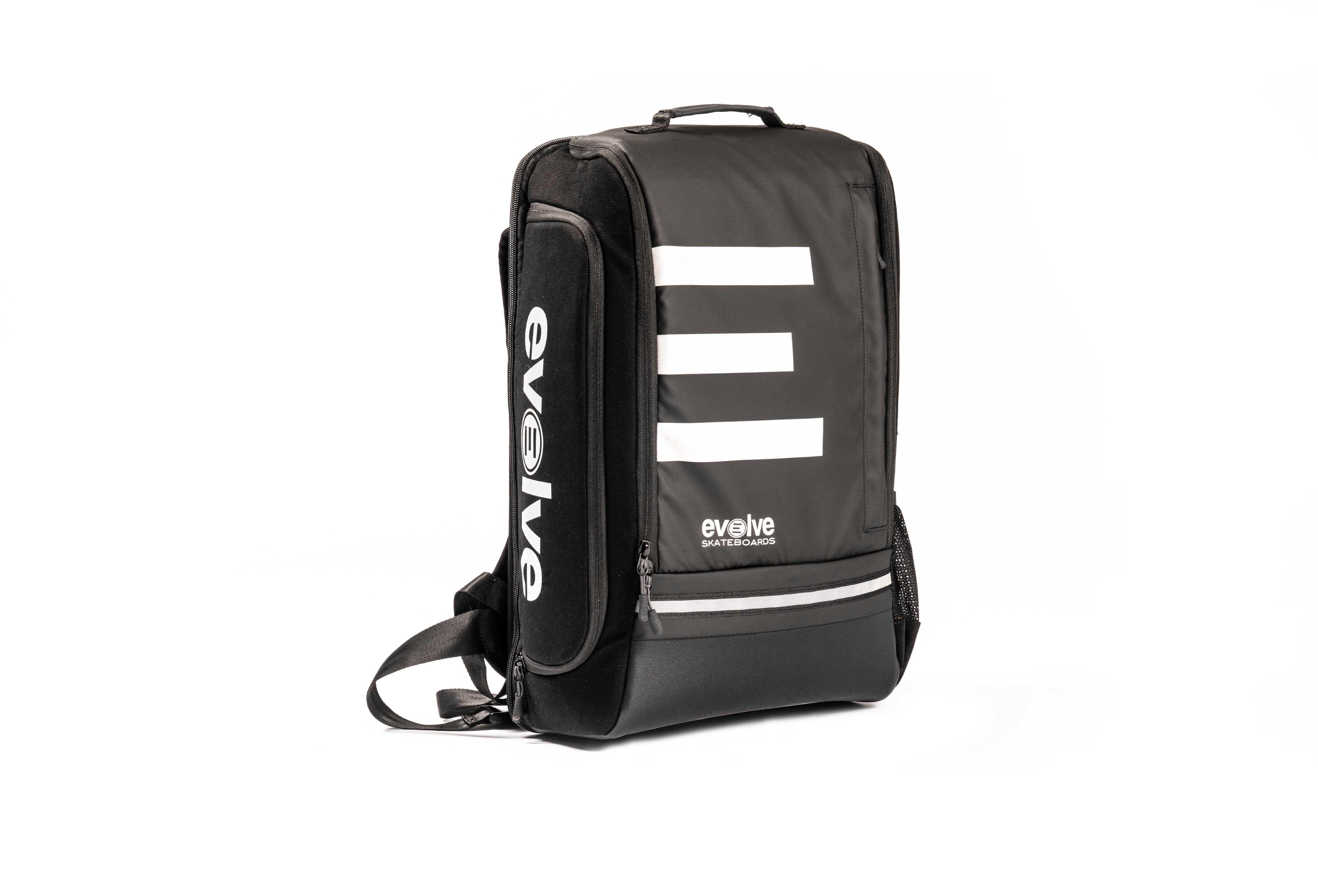 Version 2 is here, and is the swiss army knife of E-board backpacks! 
Our newly designed backpack is top shelf quality, feel, look and has a unique functionality.  The backpack has loads of storage room, pockets and can store your Evolve electric skateboard!
Material: 100% Nylon
FREE SHIPPING
For new board orders within SA. Standard fees apply for other orders.
14 DAY RETURNS
Try it out and if you don't love it return it in as new condition. * See store policies.
12 MONTH WARRANTY
Largest network of global support centres in e-skate.
SECURE PAYMENTS
Mastercard, Visa, Payflex, Coinbase, Yoco
TOP RATED SUPPORT
Team of SA based technicians and support staff dedicated to keeping you on the road.